DEDICATED TO QUALITY
YOUR CERTIFICATION IS GOOD FOR THREE YEARS
The mission of Beef Quality Assurance (BQA) is to promote best management practices for cattle producers in an effort to strengthen consumer confidence in beef as a wholesome food product.
As a beef food producer, your livelihood depends on securing the consumer's trust. It doesn't matter whether your herd is large of small. Meat scientists estimate there are 542 potential consumers just for the steaks and roasts of a single beef animal. Your management at the cow-calf and stocker level makes a significant difference in whether or not those 542 consumers have a good, wholesome eating experience.
BQA is not about spending more money or buying into a here-today, gone-tomorrow trend. These proven beef quality practices are just better methods of doing the same jobs you're already doing. The main focus of the program is food safety. Eliminating residues, blemishes and foreign objects is critical to maintaining consumer confidence and acceptance of beef as the protein of choice in their diet.
The Bud Box on Horseback
The Bud Box on Foot
Sorting Pairs Simplified!
VIRTUAL PRODUCER FORUM
Watch a recording of the recent BQA Producer Forum webinar that was hosted on August 6th, 2020.  Learn about recent program achievements and upcoming developments.
Submit your Producer Consent Form
Your Dollar Does Count

Go to www.montanabeefcouncil.org where you can download the form, fill it all out electronically, print it out and sign it, then scan, re-upload to your computer and submit the form, which you can do through their website and the "submit the form" button. Or you can just email it to chaley@montanabeefcouncil.org.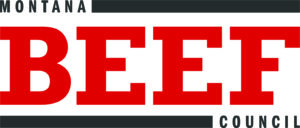 Funded by Montana Beef Producers with Check-Off Dollars