Welcome to Pelton Livestock and the great state of Montana where we're better known as the Seedstock Capital of the World. We invite you to visit our web site to learn more about us and encourage your feedback. As a leading agribusiness consulting firm, we work diligently with our clients to deliver rapid results utilizing smart techniques and a team of seasoned experts. We've added features and changed formats to simplify and enhance stakeholder effectiveness. Take the tour and see what's new! If you're not already doing business with us, all we can ask is that you'll give us a try and see if you what you learn about us is something you like. There's no better time than right now to throw a loop around increased productivity and trail your outfit to higher ground, so why not saddle up and make the ride with us?
YOUR DIGITAL ADVERTISING DESTINATION AND ONLINE SALE BARN FOR EVERYTHING LIVESTOCK.
A BRAND NEW E-CATTLE AD EXPERIENCE FROM START TO FINISH.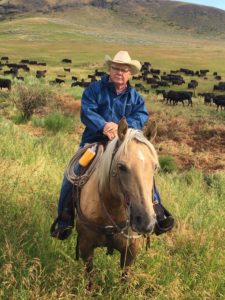 Bill Pelton
Owner
Bill is a third generation ranch raised Montanan with an Animal Science/Ag Production degree from Montana State University. He currently serves as the Montana State Beef Quality Assurance Coordinator,  is a past Board Member and Merit Heifer Committee Chair at NILE (Northern International Livestock Exposition) and recently completed two terms as an Advisory Board Member for Yellowstone County's METRA PARK Complex where he chaired their newly formed Ag Committee. Bill has a lifetime of experience in Ag production and marketing, and enjoys being outdoors and working with agricultural people. Bill has three married daughters and six grandchildren.  He recently relocated to the Fishtail/Absarokee area where he grew up and continues to operate and manage BILL PELTON Livestock, LLC. Bill has the distinction of being first in the industry to develop and use electronic promotion, "e-CattleAds", as a medium to help his clients achieve success. When not working in the business or serving as volunteer to further his lifetime goal of giving back to livestock agriculture he enjoys being horseback, playing golf and spending time with friends and family.
406.671.5100
bill@billpelton.com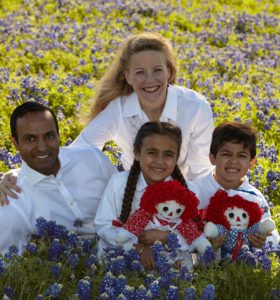 Darci Sachdeva
Business Manager
Darci Sachdeva grew up in the small town ranching community of Absarokee, and her childhood included time working on the ranch, riding horses, playing basketball, being outdoors, and proudly serving in 4-H and FFA.  Prior to embarking on her career in International Business, Ms. Sachdeva received her Bachelor of Science Major degree in Business Administration and Bachelor of Arts Minor degree in Asian Studies from Lewis & Clark College in Portland, Oregon. Darci has also been awarded a Masters of Beef Advocacy by the National Cattlemen's Beef Association (NCBA). Like you, Darci has seen how technology innovations impact our lives over the years. With over three decades of experience in multiple industries and geographies she supports the Pelton Livestock team and our customers with the tools & technology that come with marketing "chores".  As Board Director for the Alliance of Technology and Women, sharing her experience and giving back to help middle school children and women achieve their full potential is a cause that she is passionate about. Darci makes her home between Montana and Dallas, enjoys raising her twins, and spending time with her family.
406.794.3174
darci@billpelton.com