Welcome to Pelton Livestock and the great state of Montana where we're better known as the Seedstock Capital of the World. We invite you to visit our web site to learn more about us and encourage your feedback. As a leading agribusiness consulting firm, we work diligently with our clients to deliver rapid results utilizing smart techniques and a team of seasoned experts. We've added features and changed formats to simplify and enhance stakeholder effectiveness. Take the tour and see what's new! If you're not already doing business with us, all we can ask is that you'll give us a try and see if you what you learn about us is something you like. There's no better time than right now to throw a loop around increased productivity and trail your outfit to higher ground, so why not saddle up and make the ride with us?
YOUR DIGITAL ADVERTISING DESTINATION AND ONLINE SALE BARN FOR EVERYTHING LIVESTOCK.
A BRAND NEW E-CATTLE AD EXPERIENCE FROM START TO FINISH.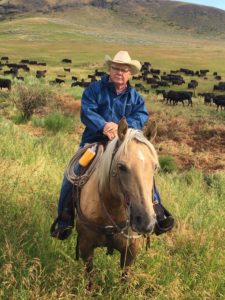 Bill Pelton
Owner
Bill is a third generation ranch raised Montanan with an Animal Science/Ag Production degree from Montana State University. He currently serves as the Montana State Beef Quality Assurance Coordinator,  is a past Board Member and Merit Heifer Committee Chair at NILE (Northern International Livestock Exposition) and recently completed two terms as an Advisory Board Member for Yellowstone County's METRA PARK Complex where he chaired their newly formed Ag Committee. Bill has a lifetime of experience in Ag production and marketing, and enjoys being outdoors and working with agricultural people. Bill has three married daughters and six grandchildren.  He recently relocated to the Fishtail/Absarokee area where he grew up and continues to operate and manage BILL PELTON Livestock, LLC. Bill has the distinction of being first in the industry to develop and use electronic promotion, "e-CattleAds", as a medium to help his clients achieve success. When not working in the business or serving as volunteer to further his lifetime goal of giving back to livestock agriculture he enjoys being horseback, playing golf and spending time with friends and family.
406.671.5100
bill@billpelton.com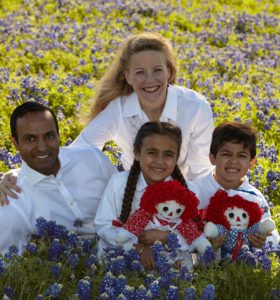 Darci Sachdeva
Business Manager
Darci Sachdeva grew up in the small town ranching community of Absarokee, and her childhood included time working on the ranch, riding horses, playing basketball, being outdoors, and proudly serving in 4-H and FFA.  Prior to embarking on her career in International Business, Ms. Sachdeva received her Bachelor of Science Major degree in Business Administration and Bachelor of Arts Minor degree in Asian Studies from Lewis & Clark College in Portland, Oregon. Darci has also been awarded a Masters of Beef Advocacy by the National Cattlemen's Beef Association (NCBA). Like you, Darci has seen how technology innovations impact our lives over the years. With over three decades of experience in multiple industries and geographies she supports the Pelton Livestock team and our customers with the tools & technology that come with marketing "chores".  As Board Director for the Alliance of Technology and Women, sharing her experience and giving back to help middle school children and women achieve their full potential is a cause that she is passionate about. Darci makes her home between Montana and Dallas, enjoys raising her twins, and spending time with her family.
406.794.3174
darci@billpelton.com
Scott Friede
Video Production
Scott graduated from MSU Northern in 1988 with a degree in Secondary Science Education.  After teaching science at Bonneville High School in Idaho Falls, Idaho for five years he came back to his Alma mater, Chinook High School, to teach science and physical education (retiring in 2015 after 28 years of teaching and coaching football).  Once he got settled, in 1994 with help from his parents, he started leasing a small irrigated farm and traded work for 10 cows.   In 1997 he married his beautiful wife Fay and together they have three incredible children – Kade (attending MSU), Shane (sophomore at Chinook High School), and Morgan (7th grade).  Not only has their family grown, but so has their farm and their herds of both registered and commercial black angus cows.    In 2001 Scott and Fay purchased a couple of cows from Ede Breitmeier (E7 Angus) for each of their kids and started their registered operation called North Fork Angus.  That small herd has grown to 50+ registered black angus cows and counting.  North Fork selects their replacements from the cows that flesh easily and have milk production to raise thick, heavy calves.  North Fork only retains cows that have stay ability and functionality!  For a cow to remain in North Fork's herd she must be an easy keeper, breed back on time, travel well and be problem-free when calving and raising a calf.  North Fork Angus sells registered bulls in the Milk River Angus Bull sale the third Wednesday in April, along with four other quality angus operators. "Bill Pelton has been a very big help to our business.  "Using Bill Pelton Livestock is a great way to get the word out on the quality livestock that you have for sale.  It is exciting to be a part of the Bill Pelton Livestock Team and we are looking forward to working with you in an effort to help make your sales a success."
406.357.2410
sfriede@hotmail.com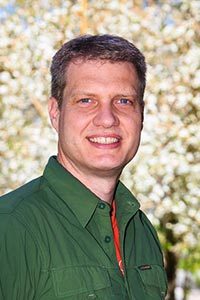 Mark Osterlund, PhD
Technology Advisor
Mark Osterlund is an associate professor of biology at Rocky Mountain College (RMC). Prior employment experiences included: molecular geneticist in the Forensic and Counterterrorism Unit of the Federal Bureau of Investigation (FBI), Chief Operations Officer of Floating Islands International – a US-based developer of BioHaven Water Treatment technologies, and biology faculty at Mary Washington University. Mark Osterlund holds a bachelor of science degree from Clemson University, along with two Masters degrees and a PhD from Yale University.  In addition to serving RMC, Dr. Osterlund provides website development for Local Livestock Media Group and the Ag Country Network.  Mark also provides scientific consulting throughout China regarding water quality and appropriate remediation techniques.
(406) 839-5794
mark.osterlund@rocky.edu