Your digital advertising destination and online sale barn for everything Livestock.
Saddle Up and Ride with Us.
A brand new eCattleAd experience from start to finish.
Integrated Custom Cattle System.  Sortable Spreadsheets.  Sale Report Alerts and more.
On all your devices – Cowboy Friendly!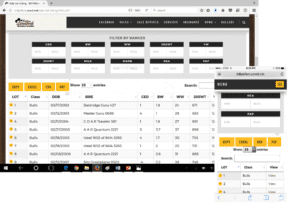 Now you can instantly sort Data online to create short list of potential bull prospects!
Full-text search for data in all the columns using the search field in top right corner.

example:  search for Featured

View list by ascending and descending order on each column by clicking on the column heading.
Sort and filter key characteristics you are looking for by using the range fields at the top

example: Scrotal Min 33 and BW Max 88

Once you have your perfect list, save it to a PDF or other file formats for easy access!
View entire set of data (Videos, Actuals, EPDs, Ultrasound and more) by clicking the View link.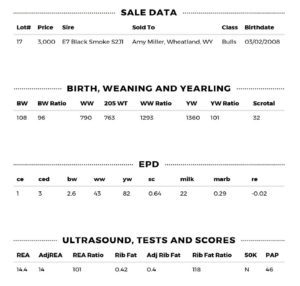 Subscribe HERE for news on upcoming sales, sale report alerts, and more.
Like us on Facebook!